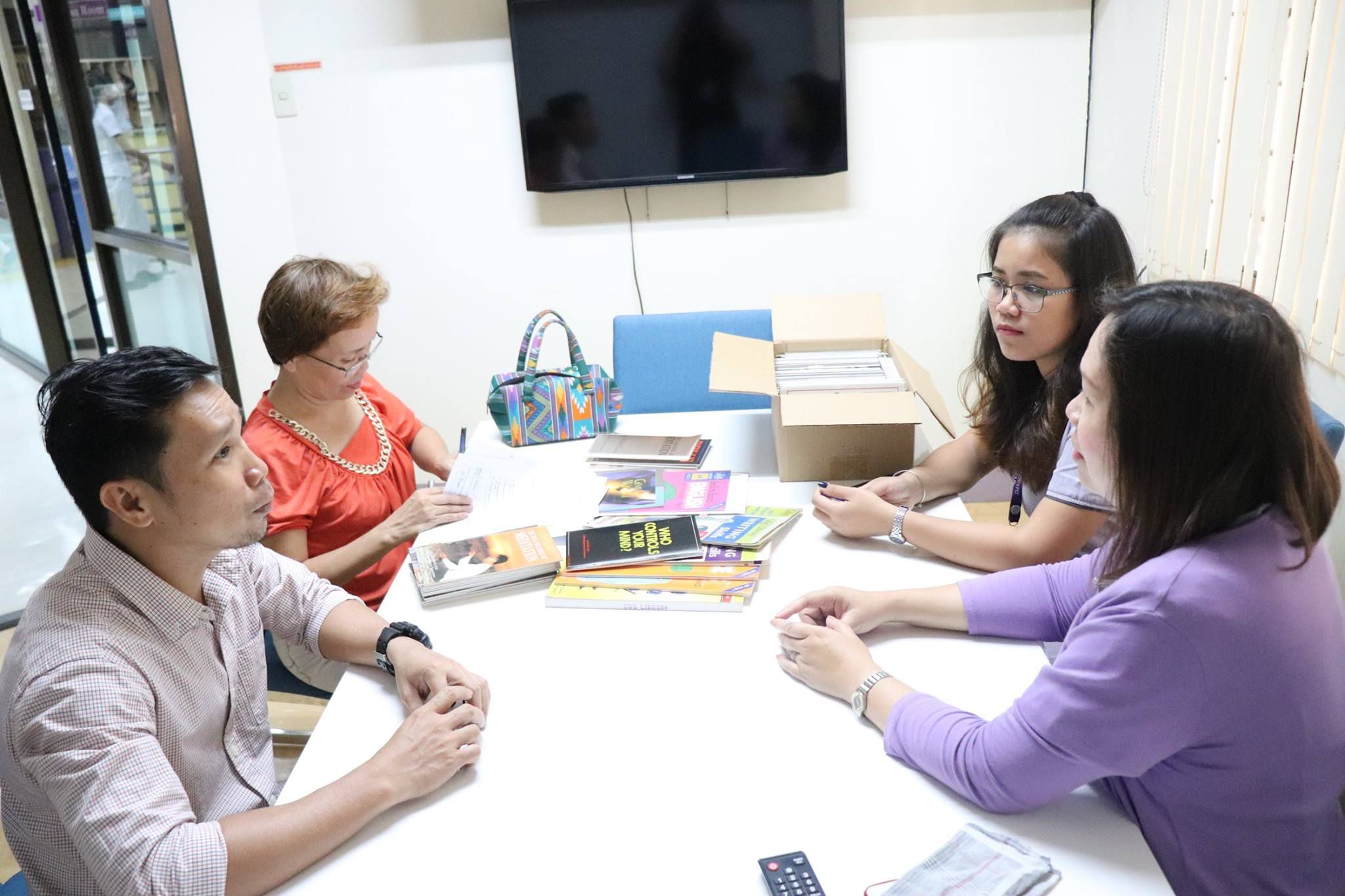 Last October 13, 2017, the signing of another year of partnership between Wireless Elementary School and Davao Doctors College Library took place at the Conference Room of Davao Doctors College Library.   Dr. Marcelino Cabana, Principal of the Wireless Elem. School was present to sign the contract as well as Dr. Estela R. Dequito, Group Head for Knowledge Resource Management and Chief Librarian of Davao Doctors College, to represent the school President. The President himself, Prof. Miguel Soledad could not come to the actual MOA signing for he had other commitments that came up, so he signed the contract prior the meeting and delegated to Dr. Dequito the clarifications and negotiations needed in renewing the partnership.
During the signing, the two representatives of the schools talked about the possible changes and improvements the College could assist the elementary school with, like the plan of the Principal to improve the reading literacy of the students, and also improving the overall ambiance of the school library. Another deed done at the signing was the donation of one box of reading materials to the elementary school, with a total number of 41 titles and 135 volumes, along with a card catalog cabinet. Lastly, Dr. Cabana and his teacher companion, Ms. Alma T. Tomboy, had a tour in the college library, assisted by the librarians of DDCL.
All in all, Davao Doctors College Library proved to be friends with Wireless Elementary in developing their library for the better, and this partnership is up to another year of adventures and new learning, not just for the students of the elementary school but also for the employees of Davao Doctors College.