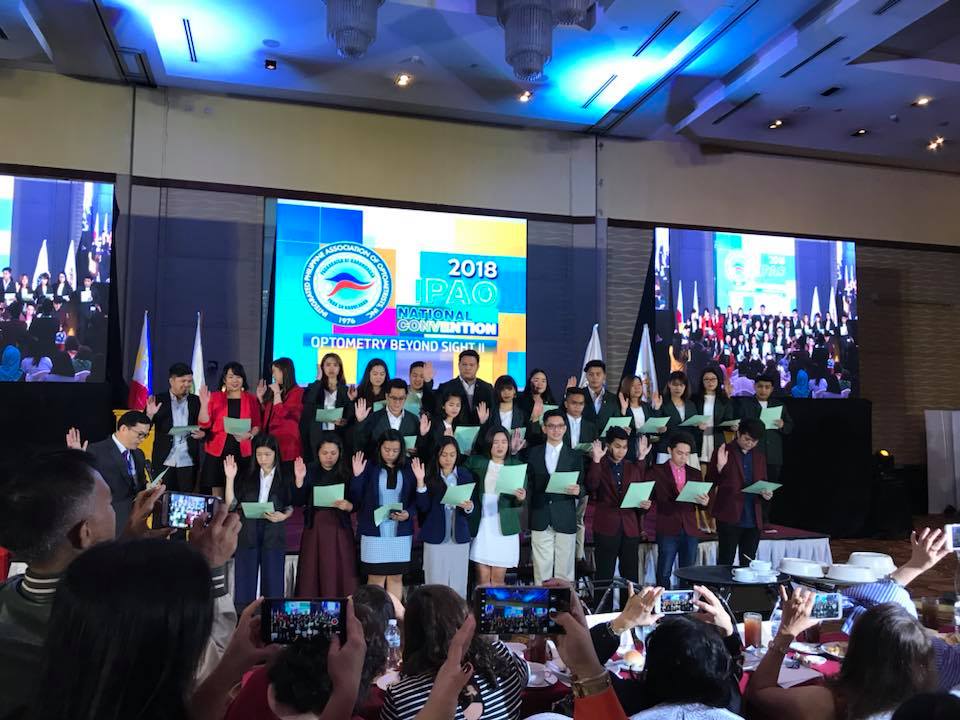 DDC-Opto students join JR IPAO as it made history in gathering students from all Optometry schools in the Philippines.This is an organization of young and dynamic Opto students who will be our future leaders. A grand launching and Oathtaking ceremonies took place during the IPAO National Vconference attended by an audience of about 1,100 Opto professionals nationwide. It was a promising event as our JR IPAO is now growing with the involvement of Visayas and Mindanao Officers.
Officers from DDC include Ryan Caligner (former SSC President), Marvin Montilla and Cris Neil Sasam. They are led by our very dynamic Moderator for JR IPAO Mindanao-Dr. Leanne Jeanne Encarnacion.
Many thanks to the never-ending support of the mother organization, headed by our ever supportive president Dr. Charlie Ho, and other national officers which include Dr. Erlyn B. Hipolito-Board of Trustee and Dr. Jovina Sandra Dela Victoria-Tom-VP for Mindanao.
Together we are One.                                                                                                                                                                            One Vision.                                                                                                                                                                                              One Family.                                                                                                                                                                                            One JR IPAO.