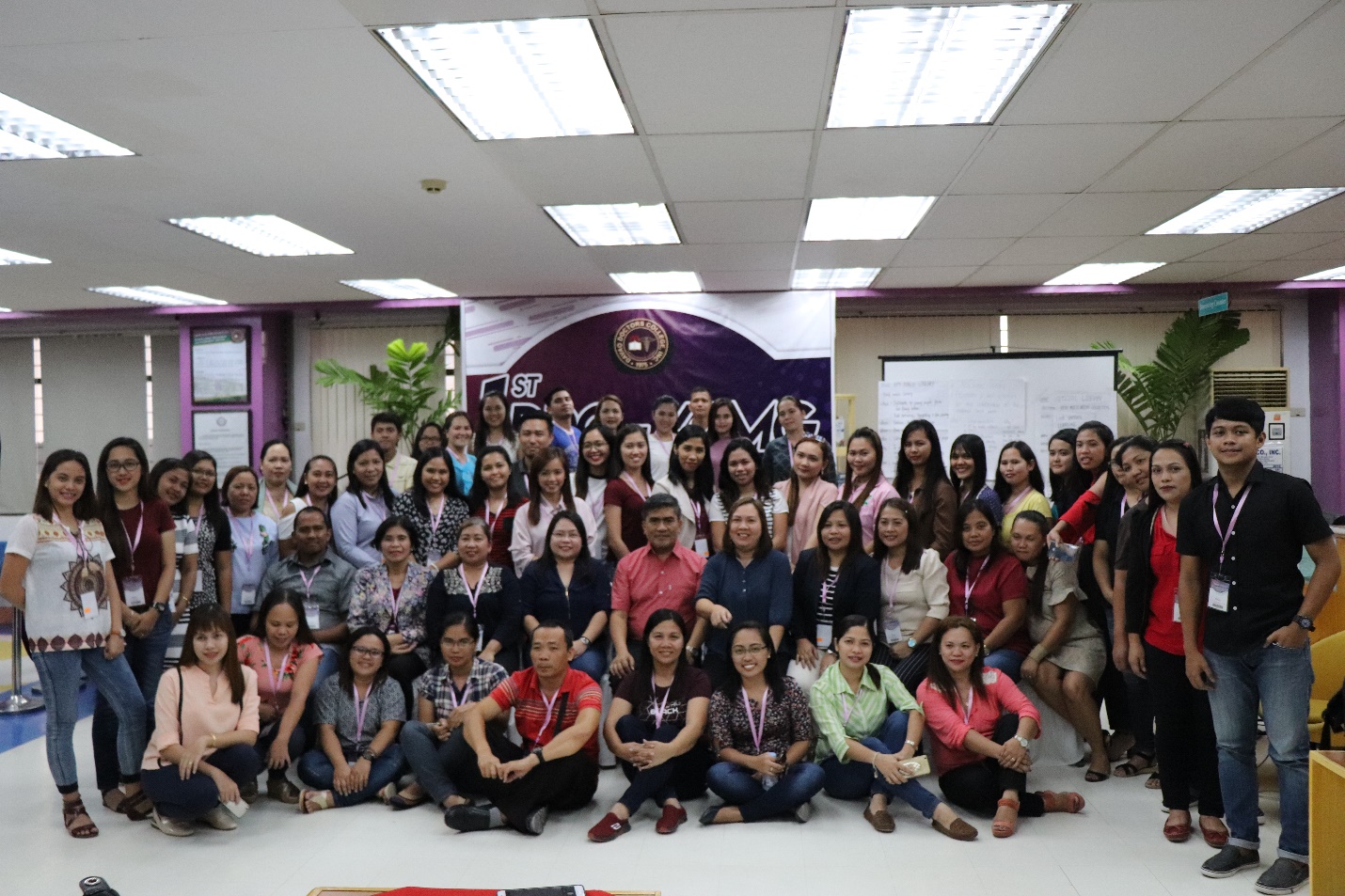 The young group of the Knowledge Resource Management spearheaded by Dr. Estela R. Dequito successfully completed one of their 2018 goals of conducting a seminar-workshop with accredited PRC-CPD points. Together with the team of librarians, library staff, and MIS personnel, the seminar with its 59 participants enjoyed the 2-day workshop held on May 30-31, 2018 at the 3rd floor Circulation Section of the library.
Guided by its theme "Empowering Librarians and Library Staff: Improving Skills, Personal Effectiveness and Productivity", the objectives of the seminar were to determine appropriate strategies in handling customer complaints in the library; to equip with the knowledge and skills in effective public communication; to demonstrate technological skills (i.e. MS excel and Adobe Photoshop) which enable library staff to be more effective in their day-to-day work; and to apply all the gained knowledge and experience from the training to the participants' respective libraries. Each objective was discussed by different speakers, acclaimed professionals in the field of Librarianship, Dr. Leticia Cansancio and Dr. Briccio Merced. The technological topics of the seminar dealing with MS Excel and Adobe Photoshop were shared by two of KRMG's very own, Mr. Raffy E. Tatel, MIS Head; and Ms. Mera Luna Buenaflor, Graphics Artist and IT Associate of the Library. With the topics, speakers, and time given for workshop and lectures, the full CPD points given to the seminar was 14.75.
This event would be the first of many for the KRM Group, with the 2nd seminar-workshop in the works, to be held this coming November 2018.